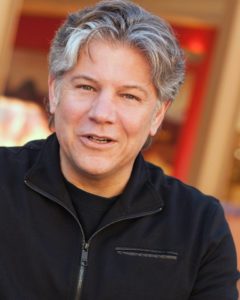 An enrolled member of the Choctaw Nation of Oklahoma, Randy is the co-creator and Producing Artistic Director of Native Voices at the Autry, the nation's leading Equity theater company dedicated to the development and production of new plays by Native Americans for over since 1994. Native Voices has received more than 600 submissions and held over 200 workshops and readings with artists from over 100 nations, leading to over 30 productions. Native Voices at the Autry is the also the resident theatre company at La Jolla Playhouse from 2016 to 2018.
A director, producer, playwright, and actor on stage and screen, Randy has directed and produced more than 75 productions in the U.S., Great Britain, Mexico, Australia and Canada.
His own play, Off The Rails, a bawdy and irreverent adaptation of Shakespeare's Measure for Measure, was produced in 2015 in Los Angeles and is scheduled for a 2017 production at Oregon Shakespeare Festival with Bill Rauch directing.
Randy is also co-founder and producer for the Native Radio Theater Project, a collaboration between Native Voices and Native American Public Telecommunications. He serves on multiple boards and on panels for many projects and institutions including: Theater Communications Group (TCG), the National Endowment for the Arts, L.A. Cultural Affairs Department, National Theatre Conference, Fund for an Equitable Theatre Ecology(FETE), National Cultural Navigation Theater Project, The Playwrights' Center, Media Arts Center of San Diego, and the County of Los Angeles Cultural Equity and Inclusion Initiative Advisory Committee.
Randy has taught and lectured at dozens of colleges and universities including Cornell University, Duke University, Northwestern University, Brown University, University of Miami Ohio, University of Massachusetts Amherst, Illinois State University, California State University, Los Angeles, University of Montana, University of California Irvine, University of Lincoln in Lincolnshire, England and San Diego State University. He holds a Bachelor of Arts from William Jewell College and a Master of Fine Arts from Cornell University.
Randy's additional theatre credits include:
Producer: The Frybread Queen, Walking on Turtle Island, Fairly Traceable, Kino & Teresa, Stand-Off at Hwy 37, Teaching Disco Square Dancing to Our Elders, Salvage, and Tales of an Urban Indian (Native Voices at the Autry).
Director and producer: Urban Tattoo, Jump Kiss, Stone Heart, The Buz'Gem Blues, The Berlin Blues, They Don't Talk Back, and Wings of Night Sky, Wings of Morning Light (Los Angeles, Alaska Native Heritage Center, The Public Theater, La Jolla Playhouse, Perseverance Theatre), and The Red Road (Los Angeles, New York, Washington D.C., Adelaide and Brisbane, Australia).
Director: Blood at the Root, The Rez Sisters, Madame Mao, Carbon Black, The Waiting Room, Hedda Gabler, The Cherry Orchard, Proof, The Glass Menagerie, and Desire Under the Elms.